6. May 2016
As well as jewells, perfume highlights the uniqueness of the personality of every woman. It shrouds her in a veil of mystery and is a stable part of a handbag of each one of us. I have always wanted to create a perfume, but all the while I could not find a good reason to do it. During my pregnancy, every time when people asked me when Mileva was going to be born, I answered: " When lilacs will bloom". And in those days it came to my mind, if to create a perfume, then this is the right time. After all, a man perceives the beauty not only through sight but all the senses. I already loved Mileva in a time, when I did not have a faintest idea how she will be. I loved imagining her and from my point of view the scent is just as ungraspable as the love is; "to feel the love, to smell the scent".
I composed the perfumes while imagining who my daughter could become. I wanted them to be womanly and tender, but not too sweet. To be composed of typically Slovak scents, such as mentioned lilac or rosemary. To be memorable and fateful. That was my vision. When I began the project "perfume", I had no idea what demanding process was awaiting me, until I will be able to smell the perfume, which was somewhere in my daydreams.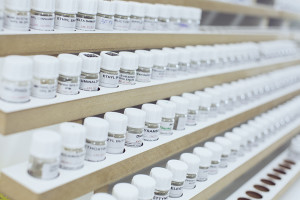 Complexity and exactness of procedures of this alchemy was in all its glory revealed to me by Mr. Haváč (perfumer) back in time, when Mileva was not yet born. I remember exactly when I was sitting in a magical room full of tiny perfume bottles and smelling one by one. I have to admit it was not a love at first smell. It required the time and skill of master Haváč to compose individual tones into chords that make perfect harmony of the scents pleasant to nose, heart and spirit.
I will try to describe the way of composing particular perfumes. Structure of the perfume is comprised of three parts – "the head" scent of which is releasing in the first minutes after applying, subsequent to it is "the heart"- substances evolving for the next couple of hours.
To reach the excellence of the final effect it is important to save individual tones into chords. Better interconnection of the scent structure is achieved by maturing of several months' duration, the same thing as aging of wine.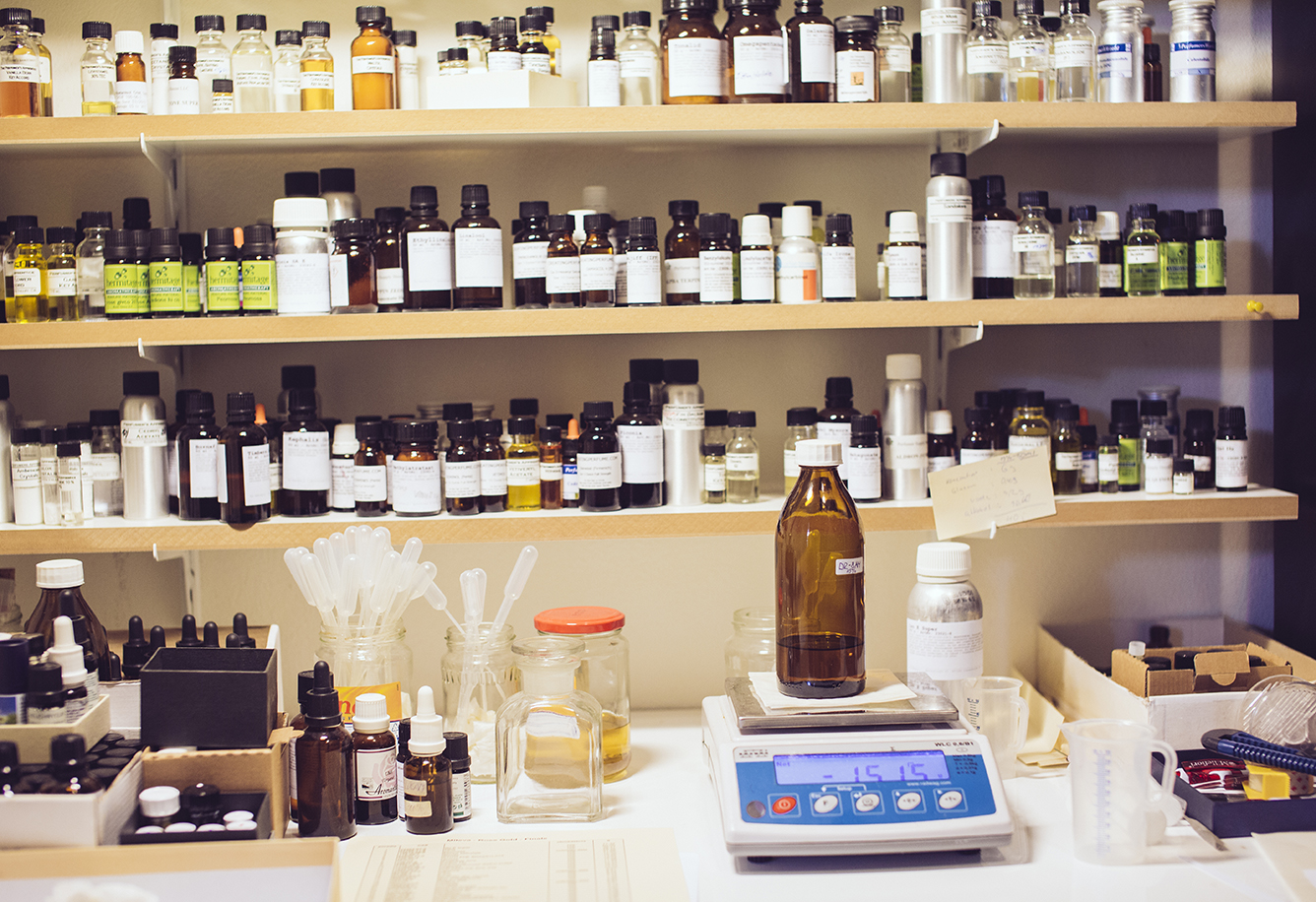 During this process individual scents are blending, different chemical reactions ensue (Mr. Haváč told something about molecules but then I blocked up because it reminded me Chemistry classes at high school) until perfumes gain its own final version.
For preparation of Mileva perfumes scents mainly of natural character had been used which add them unrepeatable final experience as we never find two exactly the same ingredients.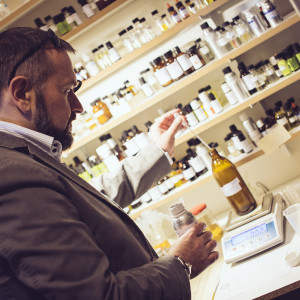 "

FOR EXAMPLE ROSE HAS MORE THAN 100 ACTIVE FRAGRANT SUBSTANCES, 10 OF WHICH ARE CRUCIAL. THE REST OF THEM IS CHANGING ACCORDING TO HOW WAS THE WEATHER OR THE YEAR. THANKS TO THIS, EVERY SINGLE ROSE IS A UNIQUE PERFUME OF THE NATURE."


– MR. HAVÁČ
Fragrance Mileva Rose Gold is pure and delicate, gentle and innocent. It smells of spring, earthy scent after the rain and fresh flowers from the garden. On the other hand Mileva Light Ruby, base of which arose already at the first "smelling", is a combination of sensuality and passion, excitement and magic.
Both of them together perform absolute opposition but at the same time they fantastically complement each other. If you wish to try to create a vision about composition of Mileva perfumes, here are true ingredients of our symphony of scents.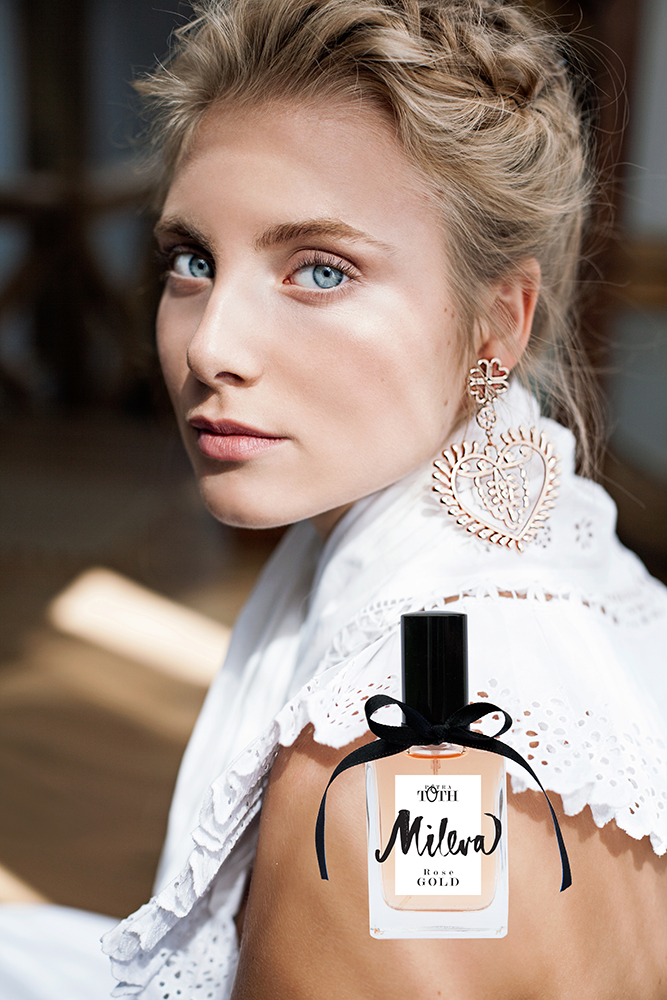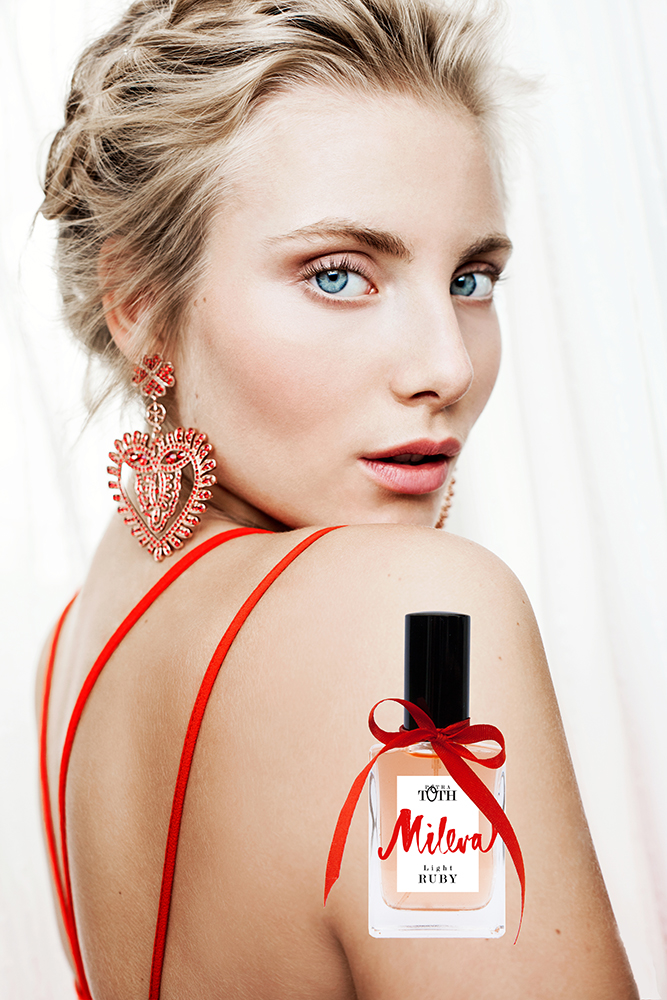 Mileva Rose Gold: lilac, lily of the valley, rose, coriander, peony, peach, lavender, Floating island, vanilla, ambergris, white musk and sandalwood.
Mileva Light Ruby: bergamot, ginger, cassia, cardamom, jasmine, orange blossom, sweet orange, peach, iris, incense, rosemary, pine needles, cognac, cedar, patchouli, musk, vanilla and Tonka bean (that one smells like chocolate, yummy)